Work on projects that matter. See your impact. Develop your skills.
Looking for a new job?
We might have something.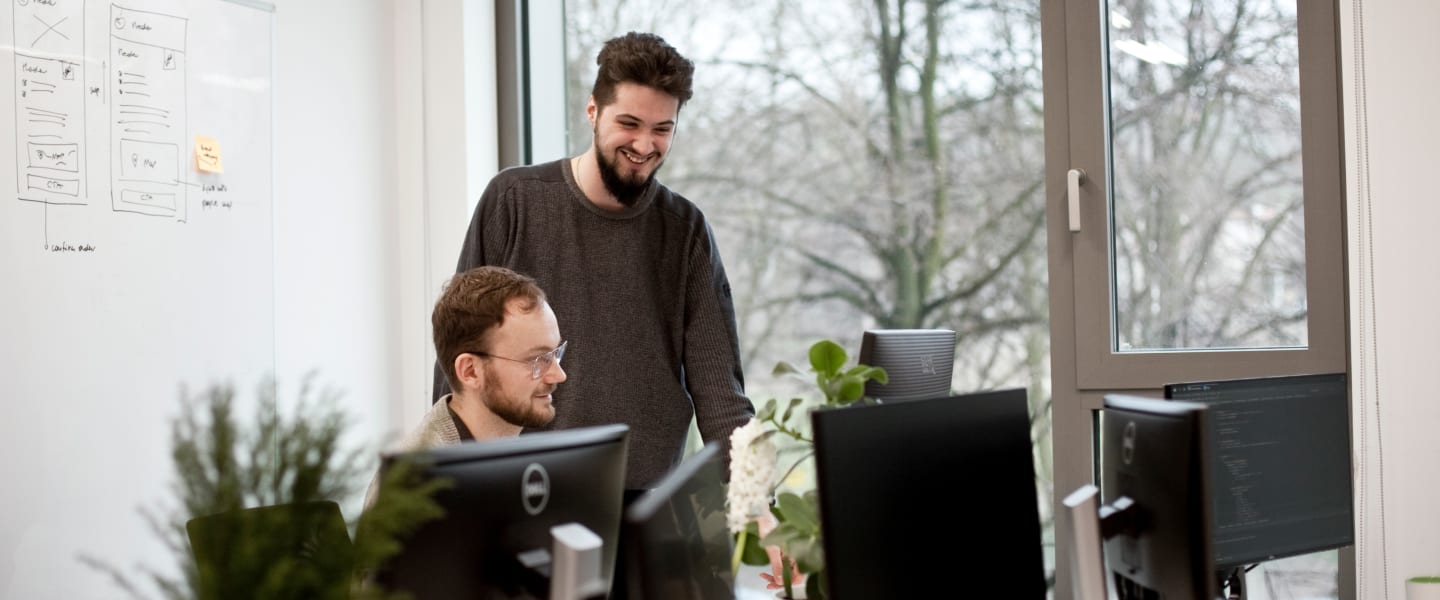 ---
Our referral program rewards you
for your good deeds.
Help
Know a developer or IT professional? Connect them to a new opportunity.
First Reward
If they get hired, you'll receive up to 2.5K PLN after their first day on the job.
Second Reward
Get a second up to 2.5K PLN after their trial period end (three months at work).
---
Have a question?
Check our FAQs.
---

How long does the recruitment process take?

It varies. However, most processes are concluded within a few weeks.

---

How does the recruitment process work?

Your first step is an interview with our HR department, during which you'll learn relevant details about the offer, project, and client. If successful, we'll forward your application to our business development team, who will take care of you throughout the rest of the process. We'll recommend your candidacy to the client and discuss your merits with them. Ultimately, it'll be their decision whether to make you an offer. However, working with a trusted partner such as Develocraft greatly increases your chances of a successful application.

---

In some projects yes. We offer the possibility of remote work from time to time, but there are also projects where the person has to work on the client's site and remote work is largely limited (eg due to security requirements that are set by client).

---

What happens when my project ends?

In the case of the end of the project, you shouldn't worry about this we'll do our best to find a project that suits to you from the side of competence and, finance of course. If we don't have an external project for you, then depending on your competences, we can offer you a project implemented inside Develocraft.

---
---
Our values shape how we work with you.
Here's what you can expect from us.
Collaboration

You're not buying a shirt. You're looking for fulfilling work. You have your own ideas about what that means - so when we're helping you find the right position, we listen.

Directness

Clear communication works. If you have something to tell us, we want to hear it. If there's something you need to know, we promise to share it with you as soon as we can.

Ambition

Mediocrity is no fun. We think aiming high is the way to go. It's inspiring and it's motivating. We want to find you work where you can excel, grow, and push boundaries.

Commitment

From freshly graduated developers to seasoned coding veterans, we happily offer help and advice if you're thinking of making a change. But if you're ready now, we're all in.